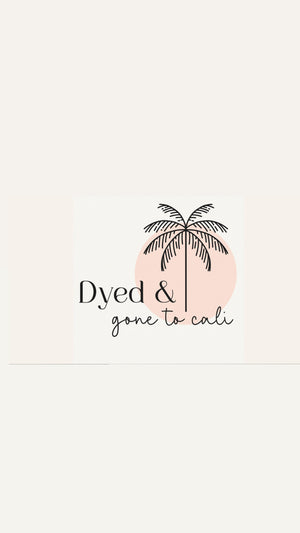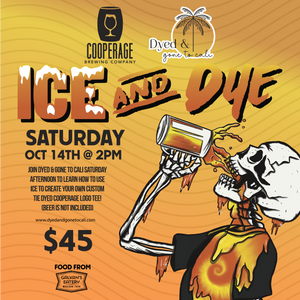 Tap Below to See the Most Popular Collections
---
F R E S H I E S
Currently trending dyes that were just launched on the site!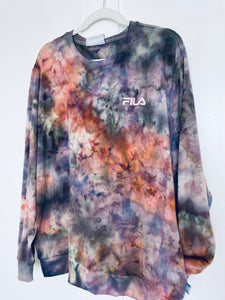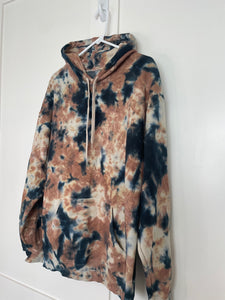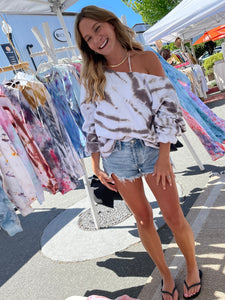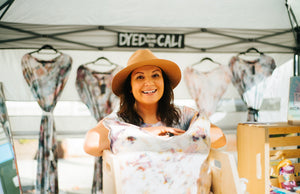 Hi! I'm Ali from Dyedandgonetocali
Hi!  
It's me, Alison! Owner, designer, tie "dyer", photographer, sourcing specialist, shipping coordinator….you get the point. I'm the person behind the scenes (and sometimes up front) of Dyedandgonetocali! 
Based out of beautiful Sonoma County, CA, I became interested in designing and dying as a hobby in early 2020. It has now turned into my passion. I'm (a little) obsessed with perfecting/researching my craft, sourcing comfortable pieces, and dyeing in unique color ways and designs- truly making my customer's items one-of-a-kind. Yes, there's absolutely styles I can dye over and over, yet because of the beauty of tie dye- no two are ever alike. 


Thank you for finding your way here, to my small business page. Take a look around and reach out with any questions- I'm happy to help!
💛💛💛
Ali
from Dyedandgonetocali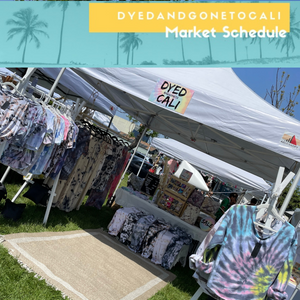 Upcoming markets
SOCO Market Forkin' Good Food Festival, SOMO Village Rohnert Park Saturday, September 2nd | Noon -5pm

Headwest- The Barlow, Sebastopol September 9th-10th | 11-5pm

LaFayette Art & Wine Festival - Downtown LaFayette, CA | September 23rd & 24th
Shop products in store at:
Bow and Arrow Clothing in Cotati
Tie Dye Care Instructions
One of my most frequent questions! All remaining dye has been removed from the garment, but as a precaution first
wash separate on cold
Keep it simple:
Wash Cold
Air Dry
To keep colors looking brightest:
Wash with similar soft items. Avoid washing
with hard/rough fabrics like denim
Be sure to pull from the wash to avoid sitting wet with
other fabrics.  
*Robes/Dusters: Hand or gentle wash, air dry only